Pico Agriviet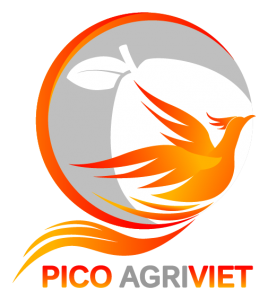 The Government works to solve the problems of the country's coffee sector
The Minister of Agrarian Development and Irrigation, Jennifer Contreras, stated that the Government will implement a plan to be able to export coffee from small producers, without any restrictions, to the markets of the European Union (EU).
"We are going to implement a plan that is adapted so that our coffee growing brothers can sell their coffee, without any restrictions in the 
EU
 , because we are not going to allow their products (coffee) not to enter that market and if we have to adapt any regulatory framework "We will do it because the Government works to solve their problems," he said.
In his speech during his presentation at the 
VII International Specialty Coffee Fair – 
Ficafé
 Puno 2023
 , Contreras stated that the Government, through 
Midagri
 , is working on various actions to address the problems of the coffee sector. 
"I have arranged for the 
National Agrarian Health Service ( 
Senasa
 )
 to go to the countryside to combat yellow rust. I have also asked 
Agrobanco
 to expedite its procedures for approving loans to coffee growers," he stated.
He also highlighted coffee as a flagship product and a crop that represents the livelihood of more than 200,000 farmers. "We are going to help our coffee open more international markets and conquer with its special aroma," said Contreras.
The fair
The 
Ficafé
 fair is the only decentralized international specialty coffee fair held in the country, which is an example of the coordination capacity of the national, regional and local governments, with the same objective of promoting the coordination of producers. coffee growers to the markets. 
It brings together producers from all the coffee-growing regions of the country and is the activity that coffee producers wait for year after year to be able to offer their production to different buyers who gather at this important event.
As of 2016, 
Midagri
 reports 
387,421 hectares
 distributed in 
12
 main regions. Today there are 
414,000 hectares
 of coffee in which more than 
236,000 producers
 work , which means that nearly 
one million families
 live from its cultivation. 
Source: https://andina.pe/agencia/noticia-midagri-productores-cafe-exportaran-sin-restricciones-a-union-europea-961685.aspx
# VIETNAM FRUIT EXPORTER
# VIETNAM FRUIT SUPPLIER
# FRUIT COMPANY VIETNAM